"At Rutherford Cross, we are more than the sum of our parts"
Collectively we can offer the strength and depth of service that makes us the market leader in finance recruitment.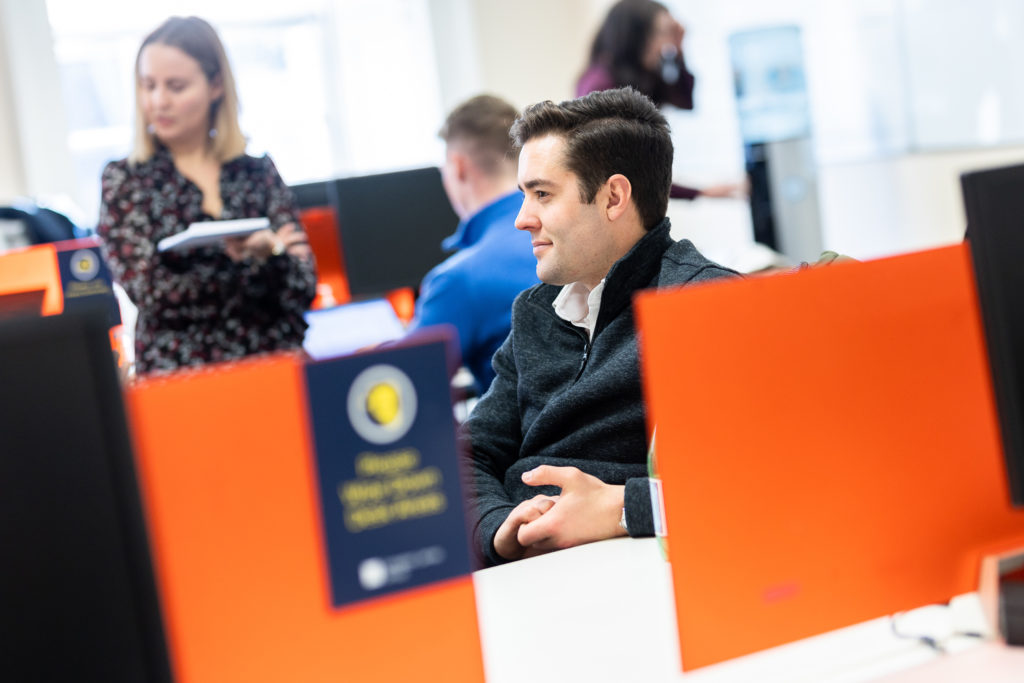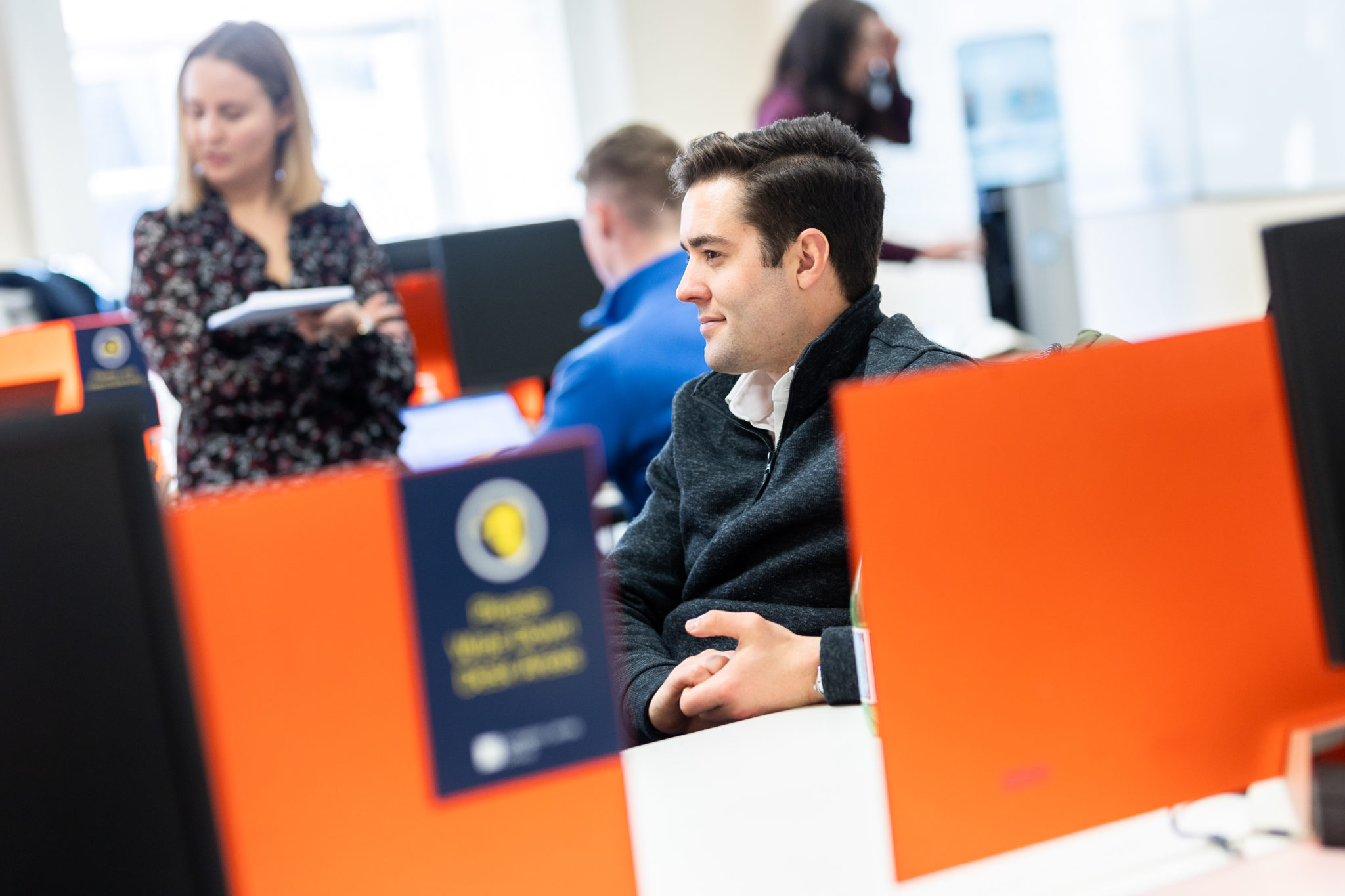 We are committed to taking an open, honest, and ethical approach to recruiting, being proactive and always aiming to be the best in our field.
Our people are knowledgeable and experienced, yet always ready to listen and learn.
Our purpose and values-led culture is based on partnership – with our clients, our candidates, our community and each other. We are accountable, responsible, and professional in everything we do.
Mark Lewis
Managing Director
Mark leads the team at Rutherford Cross and over twenty years has built an excellent track record of senior and board level appointments in finance. He works with companies across a wide variety of sectors and geographies, ranging from FTSE 100 through to private equity and owner-managed businesses, delivering a bespoke service underpinned by professionalism and unrivalled market knowledge. Mark also leads the CFO Services Practice within Livingston James, a Scottish headquartered Executive Search firm.
A graduate of the University of Manchester, Mark started his career in the once fledgling Energy Trading market before embarking on a career in recruitment with a leading FTSE 100 listed business. Following his strong performance in the North of England for this organisation, he was relocated to Scotland in 2004 to lead their senior finance business in Glasgow. In 2006, he was headhunted by a boutique professional services recruiter, quickly developing their senior finance business, resulting in his promotion to Associate Director within two years. Mark joined Livingston James in 2011 and led the launch of Rutherford Cross two years later.
Outside of work responsibilities, Mark is a keen participant in a range of sports and spends the majority of his weekends ferrying his two children to their various social engagements.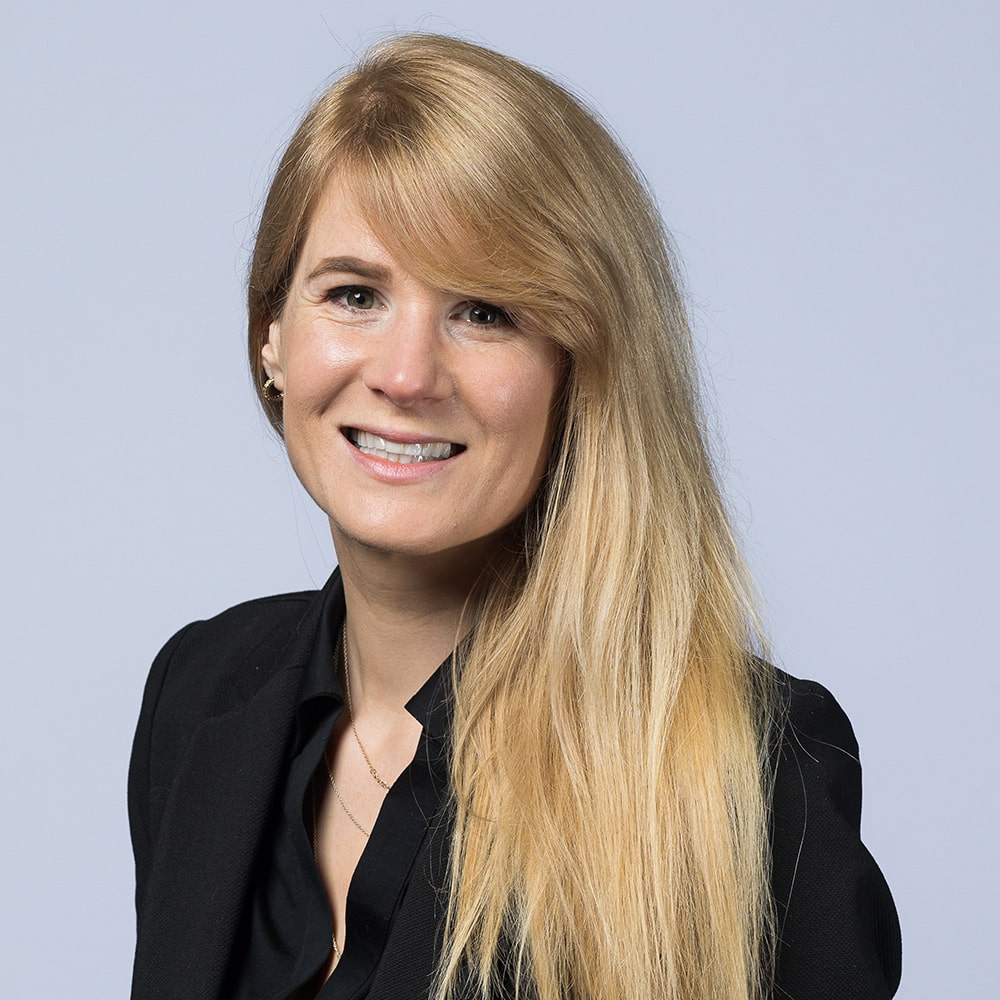 Hazel leads our Glasgow office with a personal focus on the permanent senior finance market across West and Central Scotland. Hazel is an experienced recruiter having specialised in finance recruitment for over 15 years and has a track record of growing her specialist market and developing lasting client relationships with both private and public sector businesses. Hazel also carries the highest reputation with candidates in the market for her passion and determination to provide quality of service.
Hazel graduated with a degree in Business before moving into a career in recruitment. Prior to joining Rutherford Cross Hazel spent eight years with a FTSE 200 multinational recruitment firm where she progressed to Senior Manager. Hazel managed the Accountancy and Finance interim team for the last four years she was with the company. She built up a network of clients and provided expert market knowledge through running regular networking events and forums.
Outside of work Hazel is a non exec board member with a small charity.
Derek leads our Interim Business in Scotland with a personal focus on the delivery of senior interims and contractors across Scotland. He brings over 20 years' experience of delivering Accountancy & Finance contract and interim solutions to clients in both the commercial and public sectors. Derek has a proven track record of providing specialist resources to a diverse range of organisations during periods of significant change and also to cover business as usual where interim cover is required. Derek prides himself on delivering a fast, efficient and proactive service with the market knowledge and network to support the most challenging of assignments.
Prior to joining Rutherford Cross, Derek spent 15 years working for a FTSE 200 multinational recruitment business where he was instrumental in building a market leading interim business earning him the position of Business Director for his last 8 years within the group. He holds a BA (Hons) in Business Economics and Marketing and before his recruitment career, took the opportunity to be a Full Time Tennis Coach with David Lloyd Leisure in Renfrew which at the time was Scotland's first commercial indoor Tennis and Leisure Facility, eventually being promoted to Tennis Manager.
Outside of work and family, Derek has held two Non Executive Board positions and still enjoys playing tennis both socially and competitively. Derek is currently preparing for the forthcoming West of Scotland league season for his local tennis club and part of his training regime includes long walks with his dog Lily.  
Jonathan Donnelly
CFO Services
Jonathan specialises in the senior finance market, across Scotland, with a client base covering a wide range of sectors. Jonathan focusses on recruiting for permanent positions, building lasting relationships with individuals who are keen to progress in their careers. Jonathan prides himself on giving candidates first-rate career advice and developing positive and consultative client relationships.
Jonathan graduated with an Honours Degree in Marketing & French from Strathclyde University, spending a year living in Lyon. He began his recruitment career with a FTSE 200 multinational business, before joining a boutique professional services recruiter and was promoted to manage a team within his first 2 years. He has over 12 years' experience in the Scottish accountancy market and has developed excellent market knowledge while building an impressive client network.
Outside of work Jonathan enjoys playing a range of sports including football, golf and tennis; and aims to complete his first marathon in May this year. He has 2 children, an incredibly chatty girl and a lively boy who occupy most of his time away from work.
Newly / Recently Qualified
Harry leads our newly/recently qualified practice across West & Central Scotland. His specialism is in appointing qualified senior finance professionals permanently. He has a significant track record of helping individuals transition from the profession into the commercial industry. He is a trusted advisor in this space, providing leading market intelligence and support to ambitious professionals seeking to take the next step on their career journey.
Harry graduated from university with a degree in Commercial Music. Having a keen interest in sport, he fulfilled a lifelong interest in health and fitness by working as a personal trainer before joining one of Scotland's largest independent generalist recruitment agencies in their Accountancy and Finance division. Gaining promotion twice in his first 18 months, Harry led their qualified finance recruitment practice in West & Central Scotland, building this part of the business from a standing start and developing valuable relationships with candidates and clients.
Harry prides himself on being a purpose and value-led recruiter who adds value in all interactions. Outside of work, he is most likely to be found in the gym or on the golf course. He still regularly plays football and tries to get outside and explore Scotland whenever possible.
Gillian O'Neil
CFO Services
Newly / Recently Qualified
Gillian joined our Glasgow team to focus on permanent senior finance appointments, specialising in the placement of recently and newly qualified accountants.
Gillian graduated with a First-Class honours Degree in Sports Development and then went on to further study various health and fitness qualifications. She enjoys travelling and has also worked a year abroad in Sydney, Australia. Since returning to Scotland, she spent over 4 years working as a general manger and has successfully grown and developed an award-winning start-up business within the fitness industry before making the move to return to a more people-focused role in recruitment.
Gillian is passionate about helping others and has always prided herself on providing second to none customer service. Gillian is also a qualified yoga teacher and in her spare time she enjoys practising yoga, going to the gym and exploring new places.
Amy Ferguson
Specialist Finance
Amy leads our Tax & Treasury specialist markets across all sectors in Scotland, working closely with Partners and Directors in the profession and Heads of Tax & Treasury from within industry, financial services, and the public sector. Amy joined Rutherford Cross from Livingston James Executive Search where she worked in the Research team, honing her talent mapping and candidate attraction skills.
After completing an HR internship at a global drinks company and working in Student Recruitment whilst studying at the University of Aberdeen, she knew she wanted to be in a people focused role. Amy graduated with MA (Hons) in Business Management and Spanish from the University of Aberdeen and spent a year teaching English in Madrid as part of her degree. When she returned to Scotland, she was heavily involved in the Go Abroad Team within the university and supporting students to optimise their time studying abroad.
Amy is passionate about delivering excellent service to her clients and helping individuals to achieve their career goals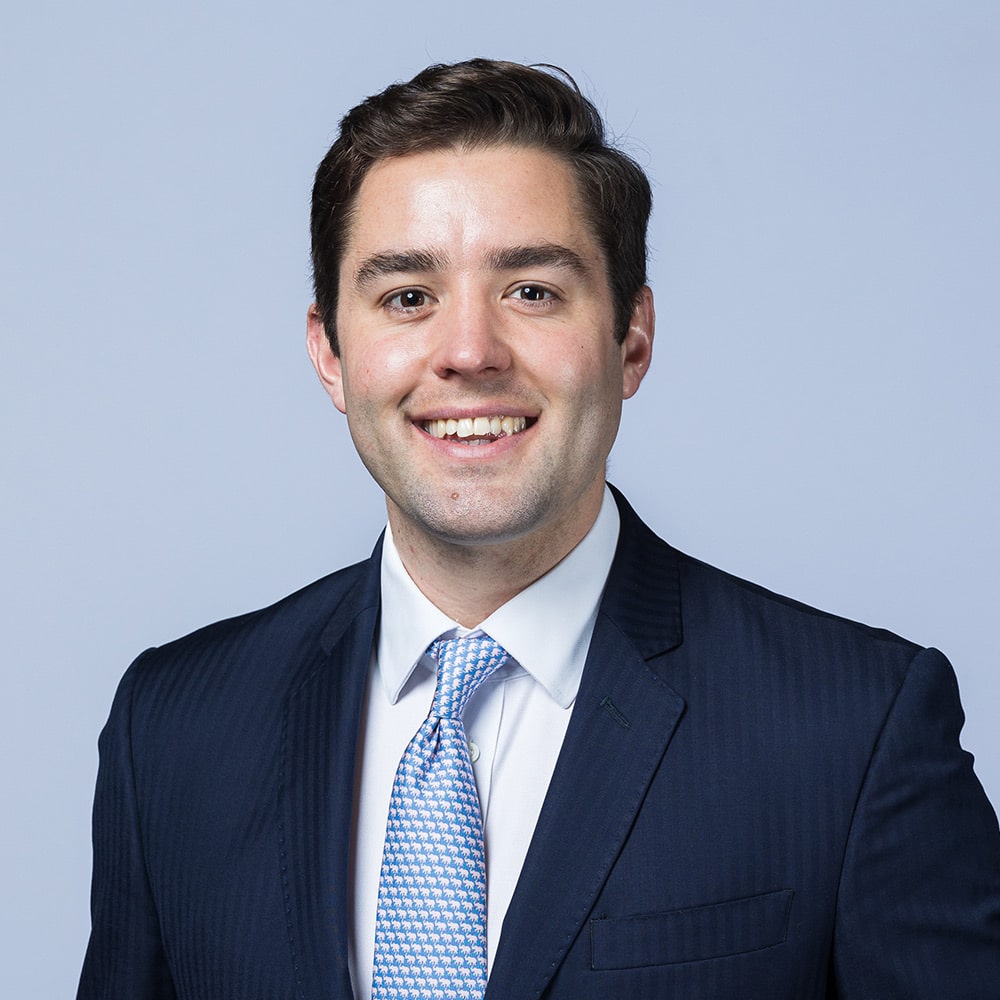 William Dodds
CFO Services
Will joined the permanent team in Edinburgh focusing on senior level appointments across the East of Scotland. He is an experienced finance and accountancy recruiter with a track record across all levels within finance having worked with a range of businesses including FTSE 100 companies, boutique organisations and family offices. Will has a passion for building long term relationships and aims to business partner with clients and candidates to meet both company and individual objectives.
Will graduated from the University of Aberdeen with an MA in Management Studies before pursuing a career in recruitment. Following a short stint in a luxury sales environment, William joined a global recruitment business starting off as an Associate Consultant where he quickly progressed into a senior capacity leading a team across both qualified and part qualified openings within the UK, and into Europe.
Outside of work, Will is a keen sportsperson including playing Hockey for his local club, as well as socially playing golf, tennis and squash. Having moved up from London, he has an interest for the outdoors and hopes to explore as much as Scotland as possible.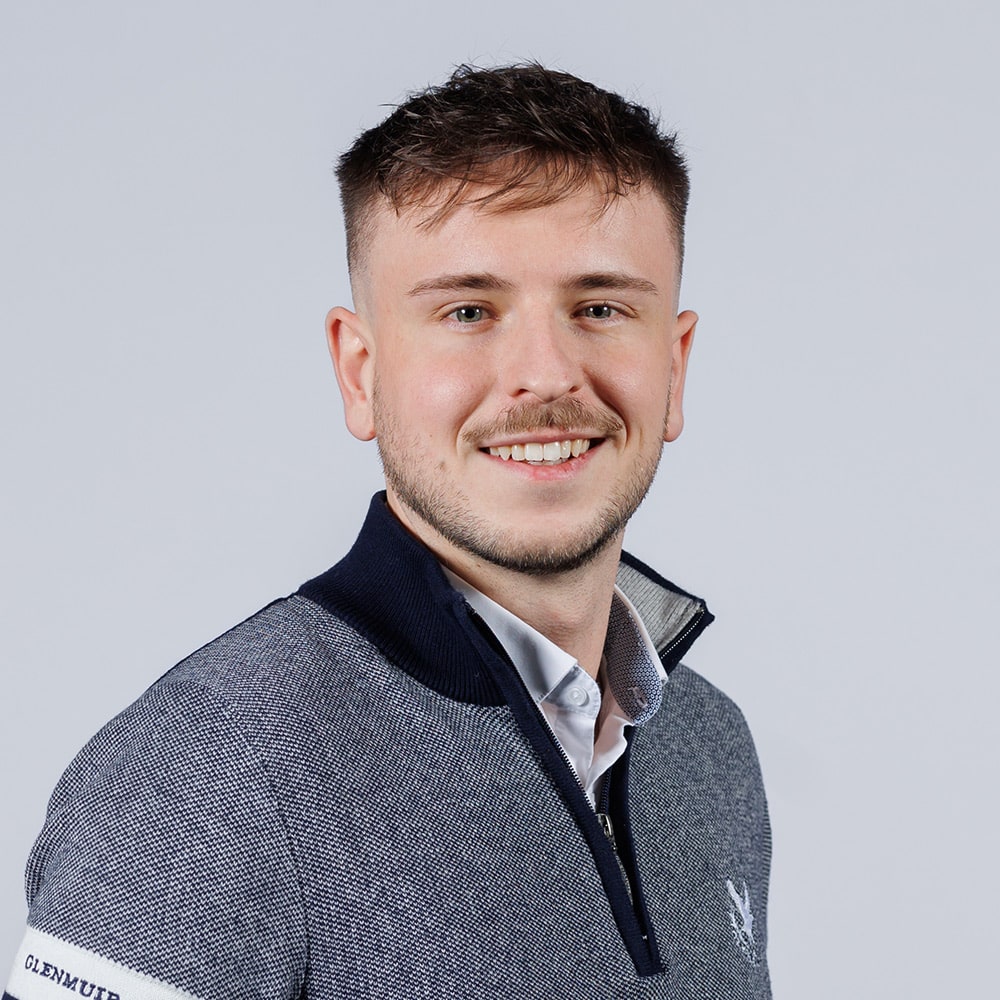 Harry Thomson
CFO Services
Newly / Recently Qualified
Harry's focused on delivering permanent senior finance appointments across the East of Scotland specialising in the placement of recently and newly qualified accountants. Harry graduated from Abertay University with a degree in Business Management. Harry has a background in hospitality and worked his way up through a prestigious hotel based in Perthshire, being promoted four times before moving into recruitment where he worked for one of Scotland's leading generalist agencies in their Accountancy & Finance division, becoming a top young performer in the business.
Harry is passionate about delivering the best quality service that he can to his clients and candidates to ensure there is value added to everyone he works with. Outside of work, he is most likely be found in the gym or out playing football. He is also not one to shy away from a round of golf.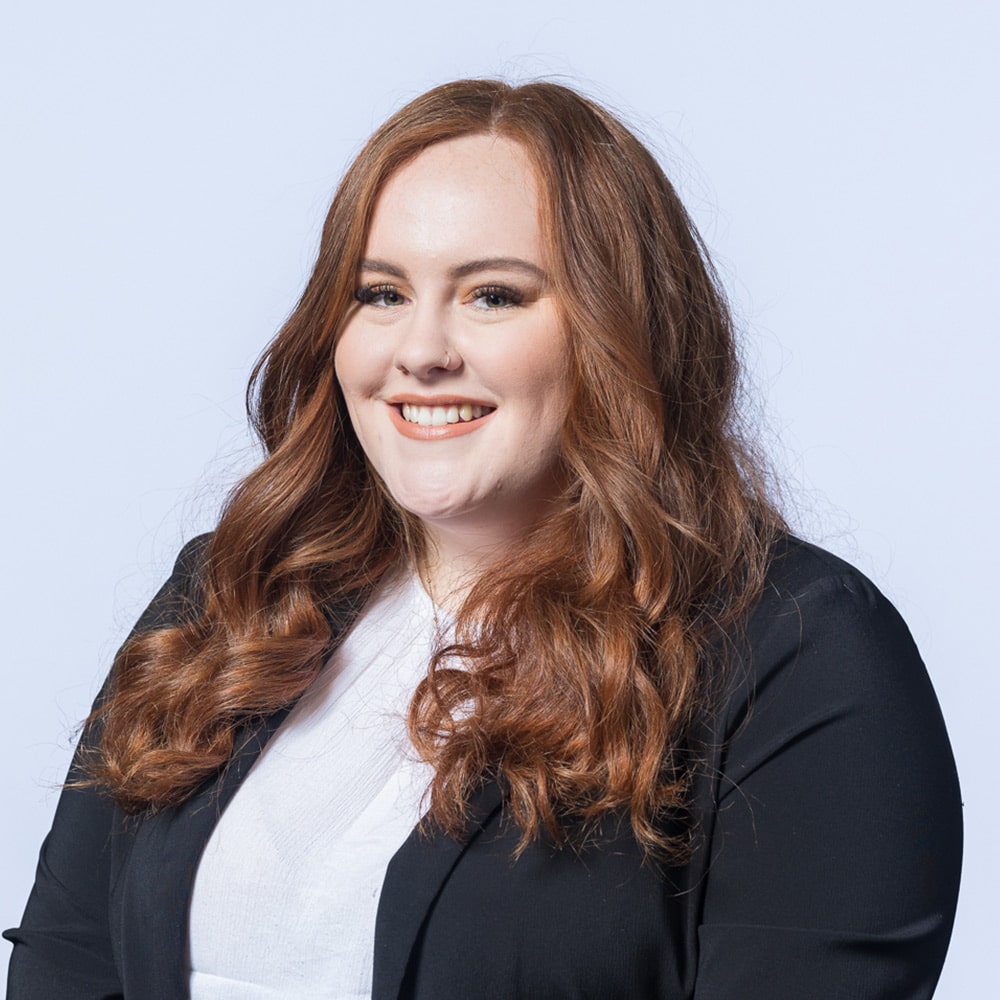 Eilidh Graham
CFO Services
Senior Transactional Finance
Eilidh joined the permanent team in Glasgow to focus on Senior Transactional Finance appointments across the West of Scotland including Heads of AP/AR/Credit/Payroll as well as managerial level roles in Finance. Eilidh works across all sectors and a range of businesses from SME to PLC and multinationals.
Eilidh attended Stirling University where she studied Business Studies and Law. Deciding not to pursue a legal career, Eilidh joined the graduate programme of an international retail organisation before making the move into a recruitment focused role to utilise her passion for relationship building and establishing a network in the Accountancy & Finance market.
While at University and in her current spare time, Eilidh works as an Editor for a local author proof reading and editing novels pre publication. Another passion is for her golden retriever Willow who she regularly takes on adventures to beaches and lochs.
Mollie Rogerson
CFO Services
Mollie joined our Interim and Contract team in Glasgow and Edinburgh focusing on qualified senior finance appointments across the central belt of Scotland. Mollie works with clients across all sectors and with a range of businesses from SME to PLC and multinationals.
Mollie embarked on a Criminology degree at The University of Stirling before moving into a career in Retail. While at University Mollie was one of the founding members of the Raising and Giving Society, raising money for several different charities. Mollie most recently worked for a footwear brand taking on different managerial roles around Scotland. Eventually Mollie opened one of the company's first luxury boutiques and ran this branch as well as providing area support across Scotland.
Mollie has a keen interest in dance and taught ballet on weekends. Mollie also enjoys cooking, often asking her family or friends to sample different recipes she is trying to create. The rest of the time, Mollie is found spending time with her dog Ruby.
Christina McLean
CFO Services
Christina joined Rutherford Cross to focus on the Interim and Contract market in Glasgow, specialising in qualified senior finance appointments across West and Central Scotland. Christina prides herself on building trusting relationships and thrives in contributing to the success of our clients, candidates and colleagues.
Christina graduated from Glasgow Caledonian University with an Honours Degree in International Fashion Branding, 6 months of which she spent studying in Denmark. Although still passionate about fashion, Christina set this career path aside and pursued a role in account management, working within the Oil and Gas sector. Recognising her purpose for helping others to succeed, Christina made the transition into recruitment where she is now growing a network in the Interim and Contract Senior Finance market.
Outside of work, Christina enjoys travelling and taking on new experiences. Christina also spends much of her free time updating her styling blog "Wear it Out" and throwing together style concepts for her friends.
Sophie established and leads the Group's Private Equity proposition. She is an experienced search expert offering comprehensive search & selection and leadership consulting services to private equity firms and their portfolio companies, with a notable track record and network within Scotland.  Sophie is passionate about bringing innovative and impactful solutions to her clients. In addition to search, she offers a steady pipeline of strategic introductions, curated thought leadership and private equity-centric assessment. Sophie looks to develop long-term strategic partnerships that build winning teams and create substantial value.
Sophie is a graduate from Robert Gordon University in Aberdeen with a BA (Hons) in Management with Marketing, and attended University of Michigan gaining a distinction in Communications, Event Management and Recovery Management. She also completed a year-long internship with Walt Disney World in Orlando, Florida. Upon graduating, Sophie was a key member of a FTSE 250 listed business in Aberdeen before joining Livingston James Group in 2015.
Originally from Ireland, Sophie is a well-travelled individual, attending 12 schools across the World. She takes an active part in her community and sits on the committee of the Wooden Spoon Charity; a charity which supports disadvantaged children across the UK & Ireland.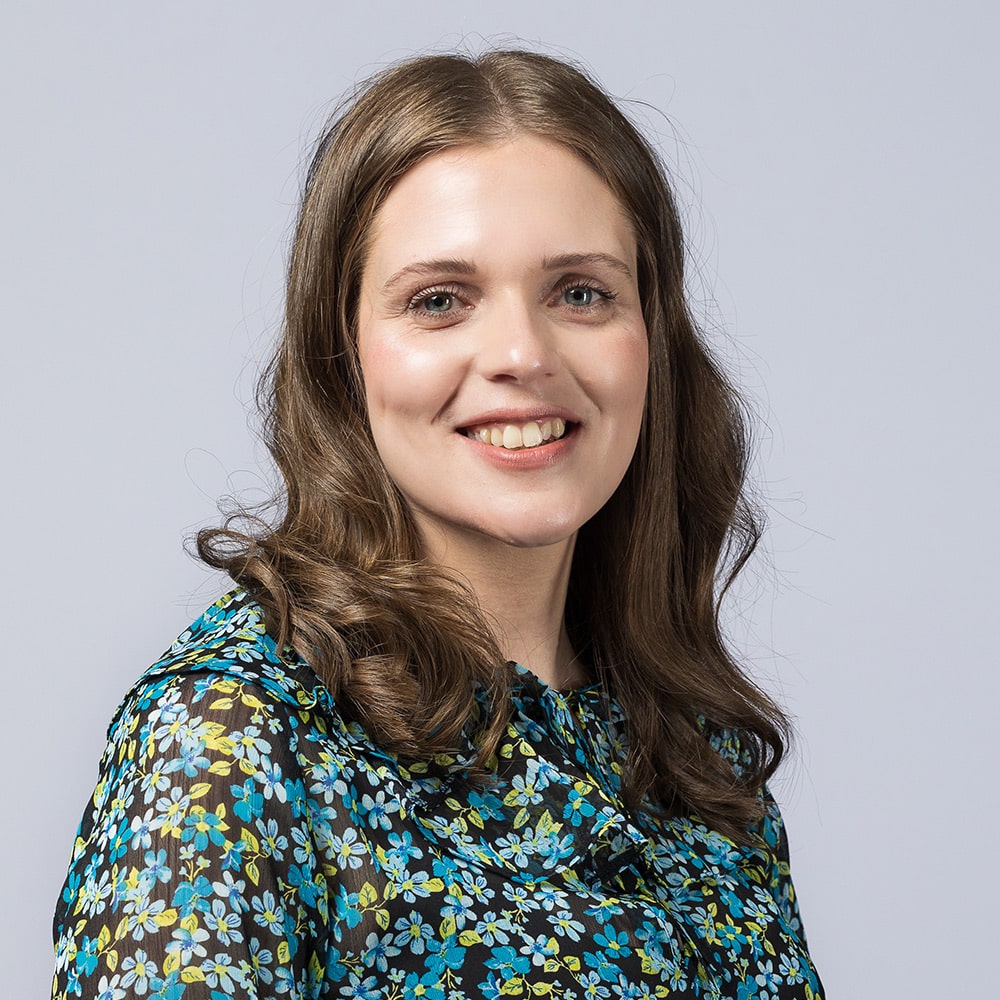 Kirsty Sim
Head of Research
In-house Psychometric Assessor
Kirsty is Head of Research for Livingston James Group. Principally supporting the Executive Search team, Kirsty leads all research activities including market mapping, talent mapping, international search and candidate attraction. Kirsty is also our trained in-house psychometric assessor.  Kirsty works closely with Consultants and Clients to understand exactly what is required and build a robust and targeted plan for how to source and attract high calibre individuals. Over ten years in the recruitment industry, she has worked across a range of sectors and specialisms, primarily at executive level.
Passionate about understanding people, what motivates them and how they can reach their potential most effectively, Kirsty studied MA Psychology at the University of Aberdeen. She has since completed further training in Occupational Ability and Personality testing and is a member of the British Psychological Society.
Outside of work, Kirsty has a passion for food and drink, particularly Scottish produce. She promotes local restaurants and businesses and shares homemade recipes through her food blog, Pancakes and Polaroids. Kirsty is also a fan of the countryside and escapes to the outdoors when she can, trying her hand at some (very) amateur photography.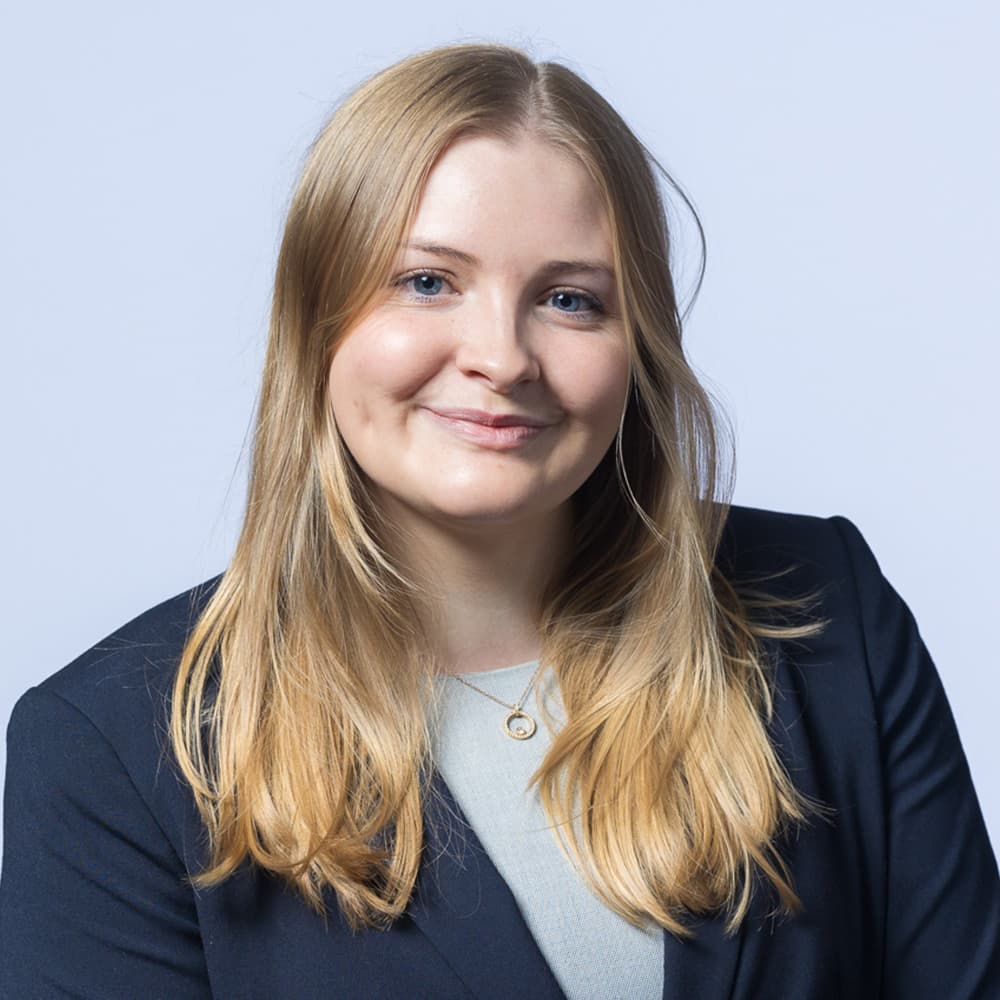 Francesca Christophersen
Operations Manager
Compliance, Projects & Digital
Cesca is in charge of Groups Operations, leading on all internal projects, digital support and marketing. As Executive Assistant to our Group Chief Executive, she provides a confidential support service to him and is also our Compliance Advisor. Cesca has a people-first approach, a keen eye for detail and is always on hand to support anyone in need.
Coming from a sporting background, Cesca was motivated to join an organisation focused on teamwork and joined Livingston James as a Research Associate in 2018. She gained significant experience sourcing senior executives for high profile assignments; learning the ropes of recruitment from the ground up and developing wider knowledge of market mapping, candidate attraction and assessment strategies, and client relationship management.
Cesca graduated from the University of Edinburgh with a BSc in Applied Sport Science with first class honours, where she specialised in Sports Biomechanics and Physiology. In addition to playing competitive football, basketball and water polo, Cesca was a competitive swimmer for over 10 years competing at National level and for Scotland Universities. She is fluent in Norwegian and has studied Spanish, French and Italian.
Cesca has always been heavily involved in volunteering, from swim teaching at local clubs to taking on several committee roles whilst at university including Vice President of EUSWPC overseeing club development for over 200 members. She was subsequently awarded a university Colours Award for outstanding voluntary service to the Sports Union. After graduating, she became head swim coach of EUSWPC for a year whilst working with us, coaching university students 5 times a week. Since leaving the team and retiring from swimming, she has vowed to never get up before 5am anymore – especially not to exercise…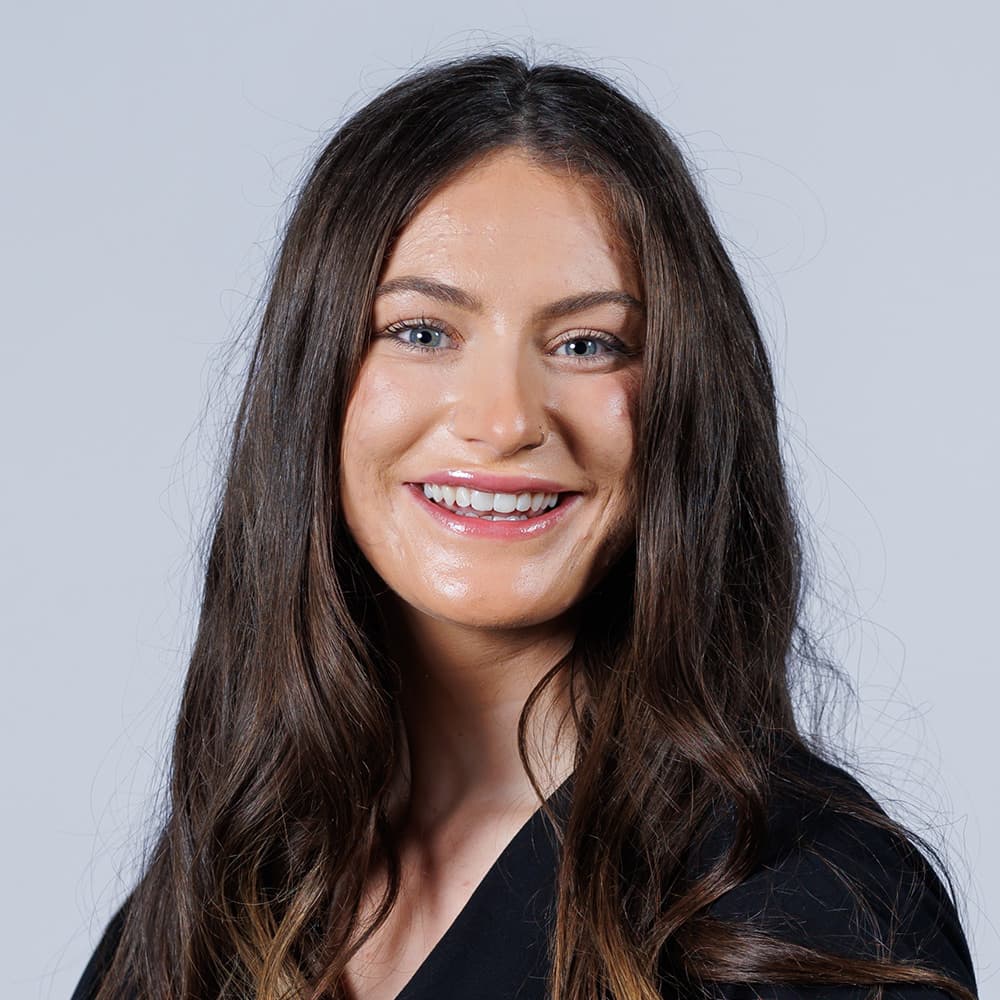 Claire Feld
Group Admin & Operations Assistant
Claire is our Group Admin and Operations Assistant and provides full support to all consultants across our Group's three specialist brands (Livingston James, Rutherford Cross and Hamilton Forth), involving a vast range of duties from document formatting to compliance monitoring.
Claire joined Livingston James Group after graduating from the University of Strathclyde with a First Class Honours in Philosophy, Politics and Economics. Claire is looking forward to starting her career in the fast-paced recruitment industry and particularly loves the culture of the Group!
Outside of work, Claire is a keen walker and enjoys climbing Munros. She is currently aiming to do ten every year (and is on track to complete them by the time she is 48…)!
We always have space for exceptional people...
For a discreet conversation about joining Rutherford Cross, get in touch to find out more. We'd love to hear from you.
'We are here to advise and support people and organisations to realise their potential so that together we can impact lives and communities for the better'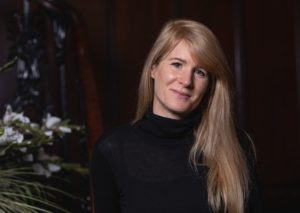 Hazel Wynn leads the Rutherford Cross team in Glasgow, and focusses on Senior Interim Finance recruitment across Scotland.  Here, Hazel shares her experiences of her career in recruitment to date.
Read More »
Together we achieve more.
Livingston James Group comprises three bespoke sub brands: Rutherford Cross, Livingston James – our executive search and leadership advisory practice and Hamilton Forth – our specialist technology and transformation practice. This wider group structure complements our robust search and assessment process, allowing clients to access the Group's deep-rooted network and expertise.
Contact our finance recruitment experts
We'd be delighted to provide further information. Get in touch with our team to find out how we can help you.
Rutherford Cross' Will Dodds, reflects on a year working both at Rutherford Cross and within the East of Scotland recruitment market.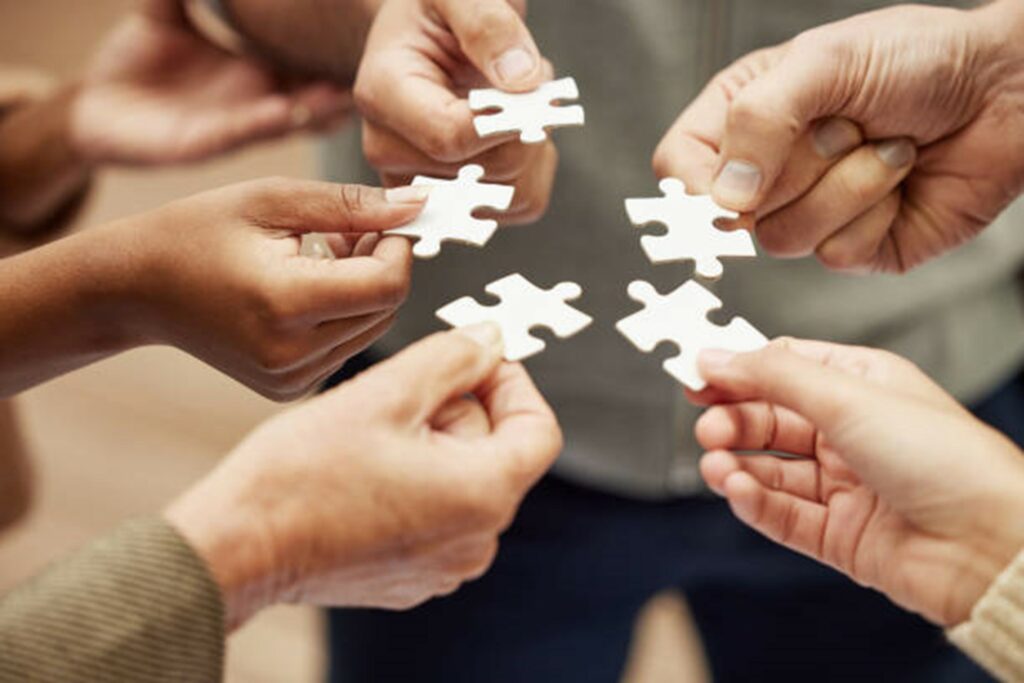 Rutherford Cross is supporting Origo to appoint a Head of Financial Planning and Analysis. With a strong opportunity to develop and progress into a more senior role, this position offers the successful professional the opportunity to accelerate their career in a market leading, innovative, fast-growth Fintech business.
Arnold Clark is Europe's largest privately owned, family-run motor group selling in excess of 250,000 vehicles per year and generating an annual turnover of over £5 billion.
Rutherford Cross' Will Dodds, reflects on a year working both at Rutherford Cross and within the East of Scotland recruitment market.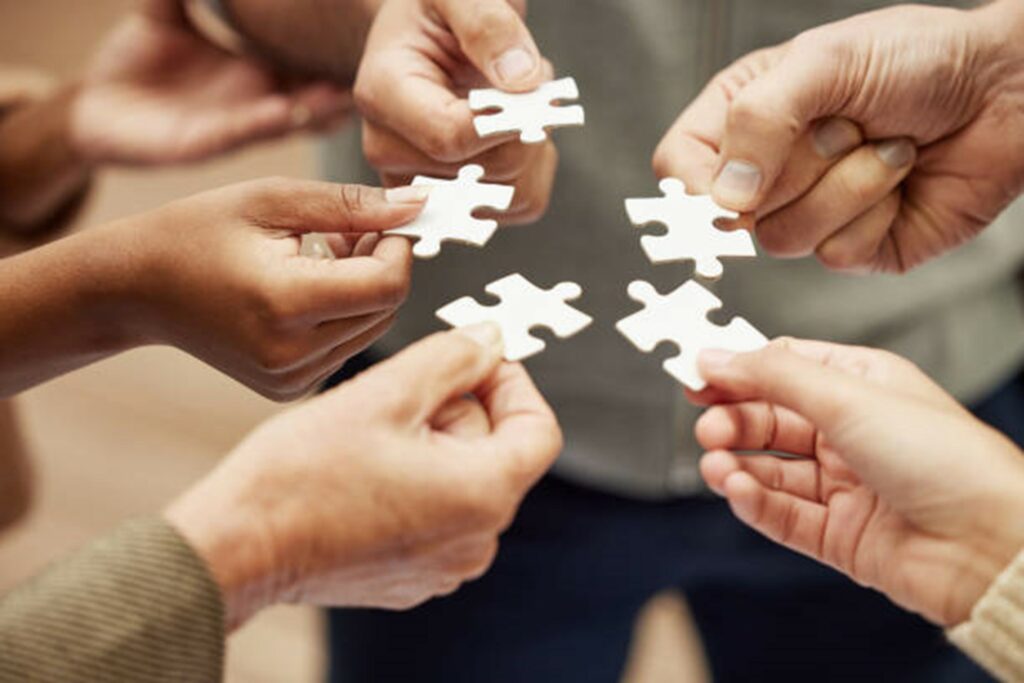 Rutherford Cross is supporting Origo to appoint a Head of Financial Planning and Analysis. With a strong opportunity to develop and progress into a more senior role, this position offers the successful professional the opportunity to accelerate their career in a market leading, innovative, fast-growth Fintech business.
Arnold Clark is Europe's largest privately owned, family-run motor group selling in excess of 250,000 vehicles per year and generating an annual turnover of over £5 billion.