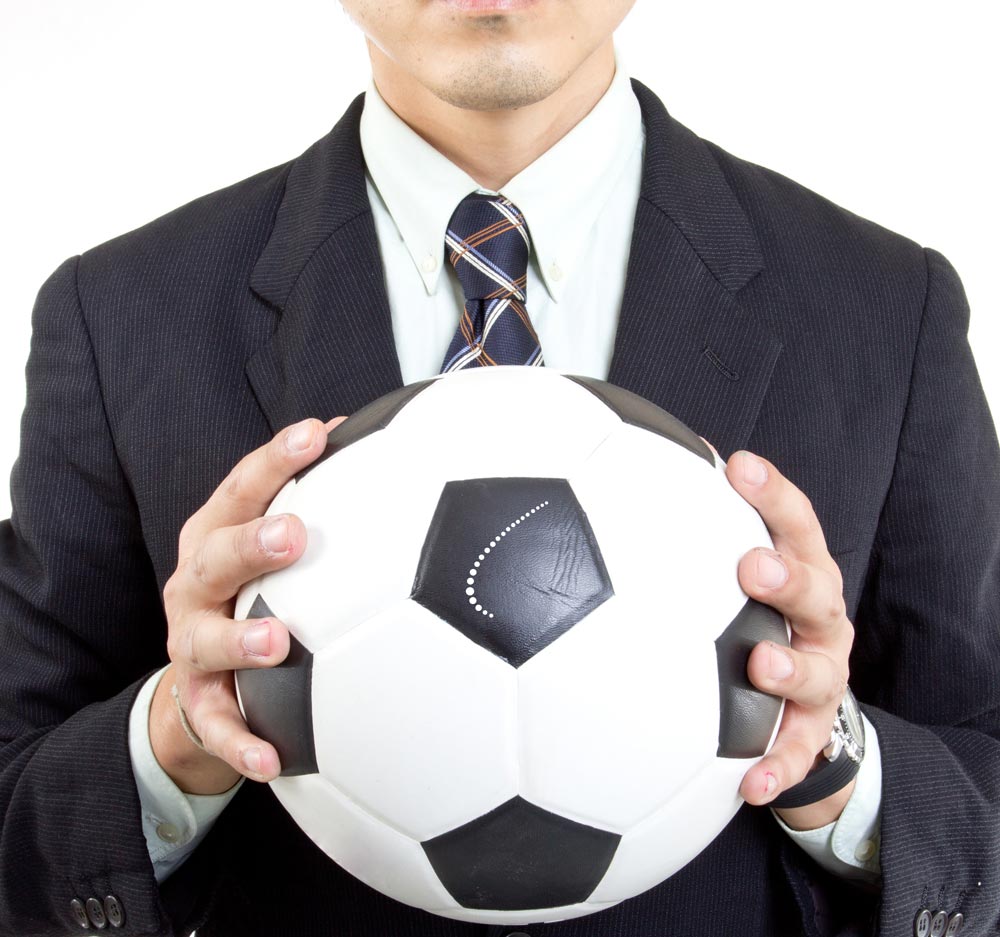 Whether you are an avid football fan or not, it will have been difficult to avoid the saga at Manchester United, culminating in the sacking of manager David Moyes, on 22nd April, after just 10 months in the role. For the uninitiated, Moyes was widely regarded as the favoured successor to Sir Alex Ferguson even before Fergie's retirement. But when Sir Alex finally hung up his training ground tracksuit, it was he who effectively appointed Moyes to the role.
Manchester United must now have regretted the unusual step of allowing a manager, no matter how successful and influential, to hand pick his successor in an organisation of such scale. It is the second most valuable football team in the world after Real Madrid. It is listed on the New York stock exchange, attracts revenues in excess of $500m and has an eye-watering market value of $3.165bn as of March 2014. The question must be asked: would any other major global business allow an employee to run such a one dimensional appointment process so pivotal to the overall success of the organisation?
Now before I go on, I must admit that witnessing Manchester United's decline over the last season has been more than mildly amusing. As a West Ham fan, I've experienced too many thumping defeats at the hands of the Red Devils over the years to show them much compassion and, to be frank, with the brand of football we play, watching another team's misfortune is far more entertaining than watching my own team.
However, it does raise some interesting points on succession planning and the lessons to be learned – a dominating personality in the selection process may not always be a positive force.
Undoubtedly, Sir Alex Ferguson is one of the most successful, admired and respected managers in the history of the game. During his 26 years at the club, he won 38 trophies, including 13 Premier League and two UEFA Champions League titles. Also, along the way, he signed and developed hundreds of players from around the world and turned many into household names. Surely, with this track record of winning and his inherent knowledge of the club, there was no one better placed to know, or more informed about, who would be able to fill his boots in one of the biggest jobs in football?
But this is where the critical flaw arises. By giving the ex-Everton man such an indisputable endorsement, Ferguson prevented any credible benchmarking of his preferred candidate and, as a consequence, left him woefully exposed when results were not as expected. Arguably, had Manchester United conducted a global search, identifying and assessing the "best in class" managers in the market, and had Moyes still been appointed on merit, his position would have been significantly easier to defend both internally and externally. Running a comprehensive selection process strengthens the preferred candidate's position after appointment and provides empirical evidence and a continuous reference point as to why they are the best person for the job, especially in times of doubt.
It is important to remember that, for all his experience, Ferguson had not been through this transition before in a club of this stature – but the sheer weight of his personality made it very unlikely for anyone to challenge the authority of his decision. The only credible dissenting voice may have been that of David Gill, who joined the board in 1997 as Finance Director and became Chief Executive in 2003. However, he too was stepping down in the summer of 2013, leaving a power vacuum and Ferguson became the dominate force in the process which, in retrospect, was overly-simplistic.
From what I've read on Ferguson, he does not appear to be a man prone to dewy-eyed sentimentality. But, in his recently-published autobiography, it does suggest that he became too caught up in trying to find someone in his own image to replace him.
He wrote: "A lot of Scots have a dourness about them: a strong will. When they leave Scotland it tends to be for one reason only – to be successful. Scots don't leave to escape the past. They move away to better themselves . . . the Scottish dourness others talk about sometimes applied to me as well. David had some of these traits. I knew his family background. His father was a coach at Drumchapel, where I played as a lad. They have a good family feel about them. I'm not saying that is a reason to hire someone but you like to see good foundations in someone appointed to such high office."
Ferguson has a lot of common ground in terms of upbringing with Moyes, who demonstrated personality traits that Fergie held in high regard. However, Manchester United is too big a club to appoint a manager on quality of character alone and it was more of a footnote than a genuine concern that Moyes had not won any major trophies over his 15-year managerial career.
Ferguson's recommendation would have been based on his absolute certainty that he was the best person for the job, but recruiting someone made in our own image is not always the best policy. Decisions on succession need to be based on critical assessment of skills, experience and cultural fit; certainly it needs to be devoid of any sense of destiny. Ferguson's unshakable personal belief and single-mindedness has won Manchester United many important games of football over the years, but on this occasion that confidence was unfounded. Furthermore, would Moyes himself have had more confidence in his ability, and potentially performed better, in the knowledge that his appointment was the result of a thorough search and selection rather than one man's judgement? From a CV perspective, Moyes was a long way short of other potential contenders in terms of success on the pitch and managing a club of such stature. No one will have been more aware of this than Moyes himself and, when results were not up to standard, self-doubt set in which in turn was mercilessly pounced upon by United's opponents and the media.
From a recruitment perspective, on paper, Moyes would have struggled to make the short list, let alone secure the top job. His relative lack of experience and success compared unfavourably to the best in Europe. With past performance being one of the prime indicators of future success, it seems almost inconceivable that other options were not considered seriously. To put it in a non-footballing context, it would be akin to appointing a senior executive from a privately-owned company with limited international exposure into a NYSE-listed global business with more than 3.5 times the revenue, infinitely higher market value and 660 million customers (or fans in United's case). It is not impossible, but it is unlikely and it certainly not happen without significant due diligence.
And the implications of getting succession planning wrong? Well, for Manchester United it culminated in their lowest points tally in their Premier League history, failure to qualify for the Champions League for the first time since 1995 and most notably, their decline from champions-elect to their final position of 7th, a massive 22 points behind the eventual champions, Manchester City (another very sore point). And all of this has been with essentially the same squad of players that Ferguson had in 2013 and who had romped to the title by 11 points. Undoubtedly, Manchester United will return to former glories, but not many businesses have the depth of resources to recover from this level of setback.
The debate on whether Ferguson made an average group of players a great one, or whether Moyes turned a winning team into a losing one, is a footballing rather than a business question. However, it does clearly demonstrate the positive and negative impact a leader can have on a team of people and the absolute necessity of getting succession planning right. Running a comprehensive search is no guarantee of success, but it does give credibility to the ultimate decision and provides valuable information about who fits and who doesn't fit with your business.
Interestingly, this time round and with Louis van Gaal on the verge of being appointed, the process appears to have been much more comprehensive and, quite rightly, stakeholders from past and present, including Ferguson, were consulted. Undoubtedly, the research, evaluation and assessment of potential candidates will have left no stones unturned in seeking the right individual for the job. I am sure every Manchester United fan will be rueing the fact that this was not the case first time round.
Mark Lewis – Rutherford Cross