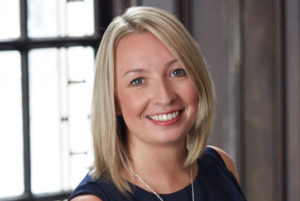 As International Women's Day 2015 approaches, Sandra McKinnon head of tax and treasury at financial recruiters Rutherford Cross, looks at the continued progression of women in professional services.
The theme for this Sunday's International Women's Day 2015 (March 8th) is 'Make It Happen', encouraging effective action for advancing and recognising women. This clearly has different meanings for women across the globe. Whilst the UK and other 'developed' countries still have their challenges in achieving equality across numerous areas, in relation to progression in employment the lack of women in senior positions in business – particularly professional services, is one we hear time and again.
There have recently been some notable shifts in this trend however. Last month, Deloitte appointed its first female CEO in the U.S. Cathy Engelbert was named as chief executive officer, making her the first woman to become CEO of a major U.S. accounting and consulting firm.
Back in the UK, Sacha Romanovich will take the helm at Grant Thornton LLP UK later this summer.  It was announced in December last year that she will take over from current CEO, Scott Barnes, on his departure.  It is interesting to note that Romanovitch is also chair of the Patron Group for Access Accountancy, the profession-wide initiative to increase diversity. She is clearly looking to lead by example.
Although welcome, a report issued at the end of last year by leading global management consultancy firm – Oliver Wyman, highlights that these appointments are still far from the norm.   The report outlines that at 150 of the world's major Financial Institutions only 13% of Executive Committee (ExCo) members and 4% of CEOs are women.  More concerning, over a third of executive committees are still entirely male.  Looking at the current trend, this situation is not likely to change any time soon. The report's authors also highlight that a lack of diversity amongst senior staff is bad for business – bad for employee morale, customer service and shareholder returns.
Last week, Business Secretary, Vince Cable, called for British businesses to keep up momentum when it comes to the representation of women, if Britain is to hit its target of 25% of women on boards by 2015.  Cable drew attention to those FTSE 100 businesses which have made the most progress toward this target including; Aggreko, GlaxoSmithKline, Weir Group and HSBC, but drew attention to the progress that still needs to be made.
At Rutherford Cross, we understand the importance of having diversity across senior teams, both from a candidate and client perspective.  Our parent company Livingston James Group, also employs several women across the business in senior positions.
International Women's Day represents an opportunity to celebrate the achievements of women while calling for greater equality.  To find out more visit www.internationalwomensday.com.
To discuss your financial recruitment solutions, contact Sandra at [email protected].