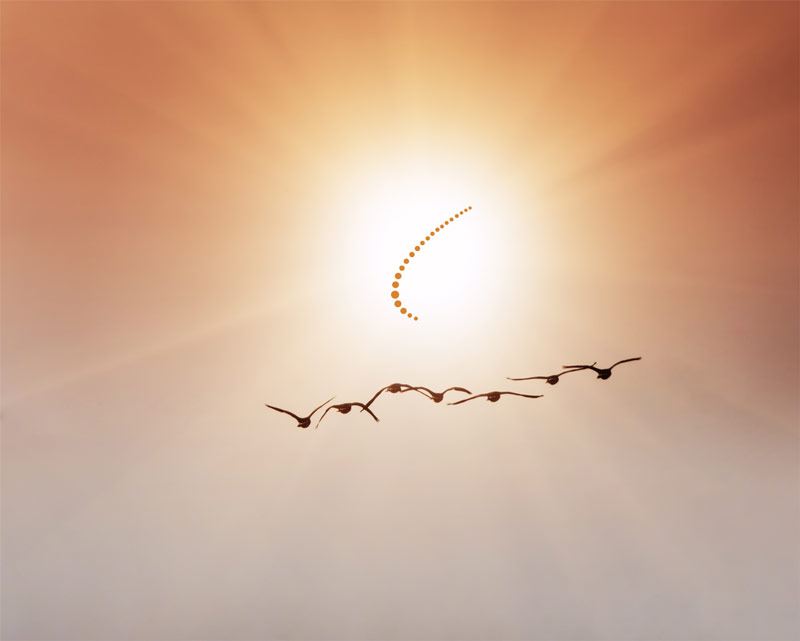 Money never sleeps, and the business class cabins of the world's Airbus A380s are full of international entrepreneurs, investors and dealmakers, tirelessly chasing it through the time zones.
Globalisation has really made world citizens of commerce's senior executive level – one only has to walk the streets of London, New York, Singapore or Hong Kong to appreciate how comprehensively they are morphing into true world cities.
And where the dealmakers go, talented and ambitious accountants quickly follow, providing the glue which makes the deals stick and the expertise to ensure they continue to function financially and sustainably.
There probably has never been a time of greater opportunity for finance professionals, as companies in the developed world and the exciting emerging economies such as the BRIC nations (Brazil, Russia, India and China) and the MINT nations (Mexico, Indonesia, Nigeria and Turkey) search the world for the best possible talent.
In the same way that economies no longer develop in isolation, the world in which the modern accountant now operates must take into account the effects of political, economic and financial crises far beyond their own doorsteps.
Increasingly, it is recognised that for an individual wanting to fast-track their route to CFO, it is becoming increasingly advantageous to have worked in more than one country.
As Deloitte's Talent Smart Moves report point out: "An employee's earning potential is a direct function of his or her skills, capabilities, and experience – and international experience is one of the most effective ways for people to increase their value."
For finance professionals, extending their international reach can have a number of significant benefits apart from increasing employability. The experience will bring skills and which are particularly desirable for senior leaders to possess, which include:
Developing an understanding for international business and the capacity to absorb complex new market information and trends;
The ability to engage quickly with new stakeholders;
Cultural awareness and the ability to bring people together, create relationships and influence those who may be culturally or politically different.
All three of these will stand high motivated finance professionals in good stead for progressing into a senior leadership post in the future and, while some of these attributes could perhaps be gained in a domestic environment, they would certainly be accelerated abroad.
In the international arena, the exact location in which a professional chooses to operate may depend on personal character traits. For example, an entrepreneurial person may consider emerging markets such as the MINT countries, which carry more risk. A more risk averse executive might look to some of the established and stable economies in Central Europe such as Switzerland or Germany.
The most recently published International Relocation Trends Survey suggested that approximately 64% of global businesses indicated their globally mobile population increased in the past year. The largest number of movers was within healthcare/pharma and global energy with 100% and 81% of the businesses respectively suggesting an increase in candidate mobility.
Experience of international movement throughout a career can provide a number of attractive selling points to future employers and many businesses are now offering it as part of their own talent management programmes. Certainly, in terms of creating a real experience differential to your peers, there are few better ways of providing a genuine edge.
[fusion_builder_container hundred_percent="yes" overflow="visible" margin_top="40″ margin_bottom="40px" background_color="rgba(255,255,255,0)"][fusion_builder_row][fusion_builder_column type="1_1″ background_position="left top" background_color="" border_size="" border_color="" border_style="solid" spacing="yes" background_image="" background_repeat="no-repeat" padding="" margin_top="0px" margin_bottom="0px" class="" id="" animation_type="" animation_speed="0.3″ animation_direction="left" hide_on_mobile="no" center_content="no" min_height="none"][fusion_separator style="shadow"/]
Mark Lewis works for the CFO Services practice at Rutherford Cross, a part of the Livingston James Group, a market leading portfolio of executive search and leadership advisory firms.
For further information about Rutherford Cross, contact Glasgow: +44 (0)141 611 7770 or Edinburgh: +44 (0)131 603 8111. [email protected]. International: +44 131 603 8111. Visit www.rutherfordcross.com or email [email protected].
For further information about the Livingston James Group, contact Jamie Livingston or Andy Rogerson at 218 St Vincent Street, Glasgow G2 5SG, tel: 0141 375 7333 or 69a George Street, Edinburgh EH2 2JG, tel: 0131 220 2209. Visit www.livingstonjames.com or email [email protected].[/fusion_builder_column][/fusion_builder_row][/fusion_builder_container]